Hello and welcome to my debut as a DT over at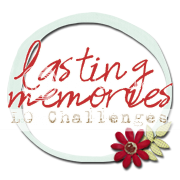 We have 2 prizes this week....
Prize #1
$20 gift certificate from
Prize #2
Punch Prize
Donated from Charity .. thank you so much!
This week, our challenge is to create a layout about childhood memories. I had this photo of my siblings and me from 1976!
We were laughing back then and we still love to laugh together! I hope to see you play along this week. Challenge is open until Saturday, April 13 at 6:00 p.m.
Recipe: All papers and embellishments are Wild Saffron from K & Co. I used Autumn Terracotta ink from CTMH and the little bit of ribbon is retired from CTMH.